.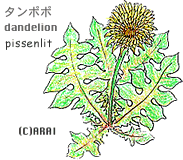 Entering the 21st century, the world has undergone increasing changes especially due to much progress in the optical communication technology, requiring every business's quick response to its customers' individual diversified needs. The same is true for Taikomochi, who are required to quickly respond to their clients' different needs by creating an atmosphere of merriment at banquets or other similar events where the guests can entertain themselves to their hearts' content, while coordinating the entertainment with Geisha and/or Maiko attending and serving them, in order to make it a success.
However, unlike other showy traditional cultures appearing on the main stage, Taikomochi is a backstage one, which I have dared to pursue as my occupation, knowing that nobody can guarantee and protect it, but still receiving inquiries from top enterprise leaders for attendance at their traditional banquets, where they have shown interest in what I am doing, while trying to get business hints from their conversation with me during such entertainment sessions. I have also been encouraged to take pride in my business by receiving requests from young enterprise managers to give lectures on my experiences in the entertainment business involving human relations. I really hope that I will be able to continue to be of service to people somehow through my occupation.
Thank you very much for your attention. (August 2002 at my office)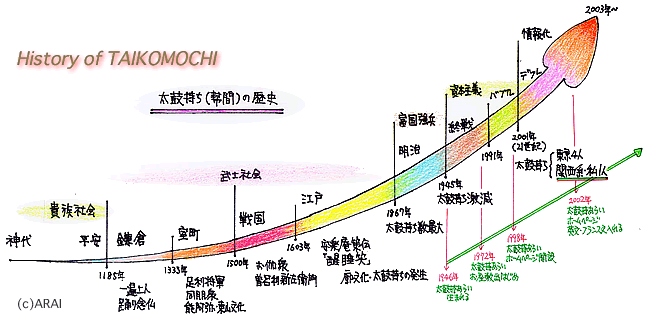 .